Join us for an expert panel
Assemble, activate, analyze: Ensure complete, end-to-end data control with Composable CDP
June 14, 2023 | 1 PM ET / 10 AM PT
About this event
Today, over 50% of executives say they are driving business innovation with data. But the other half? It's likely they're making the wrong investments, struggling with data chaos, and failing to see ROI as a result. Fortunately, there's a fix — and it starts with intentionality in choosing the technologies you add to your tech stack.
Modern brands have better cloud skills than ever, are prioritizing data privacy, and recognize the need to avoid multiple sources of the truth across their organization. But how do you choose the right solution for your business' data management, enrichment, and activation needs? How do you ensure end-to-end control, from data collection through data analysis, from a solution that will add value to your business and your customers?
Join our 45-minute webinar on June 14 at 1 pm ET / 10 am PT with Jeff Seacrist, SVP of Product & Product Marketing at Lytics and Craig Schinn, Co-Founder at Actable, for the answer, and to learn:
What end-to-end data control really looks like, and why it matters
Why the traditional CDP model creates risk and complexity
How to balance the risk associated with managing customer data and the opportunity of delivering personalization.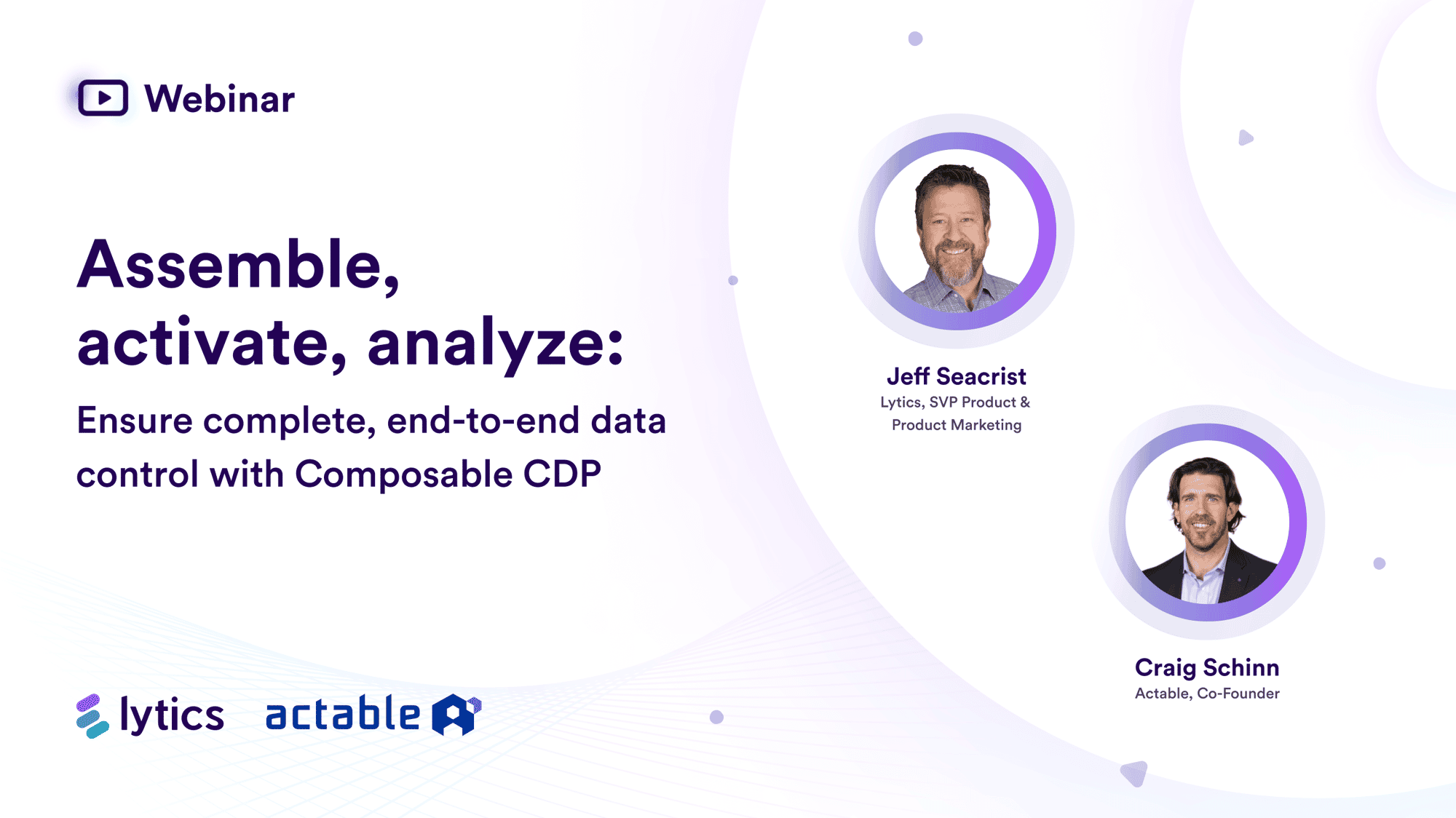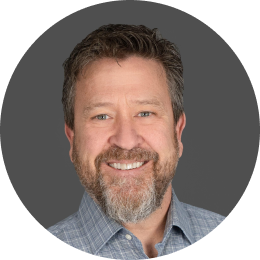 Jeff Seacrist
SVP Product & Product Marketing, Lytics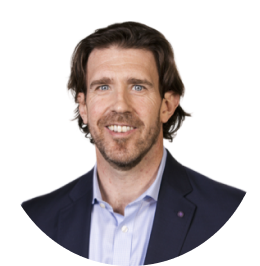 Craig Schinn
Co-Founder, Actable
Details
Date: June 14, 2023 | 1 PM ET / 10 AM PT
Duration: 45 minutes with Q&A
This webinar will be recorded.